While I've already done some pentomino puzzles this go-around, I figure the Hopper is likely a pentomino puzzle so I made one of that style for practice. I'll admit that the real puzzle can possibly go above 7 or even below 0 but I decided for 0-7 number space as this seems most likely to me.
There are some logical bits here and some more intuitive bits here. Hopefully it offers some practice and shows you a "big" rule that you should be aware of for this style. I'm pretty sure I'll be playing with this puzzle on graph paper, but this is certainly where the scissors may be very handy.
Rules
: Place the pieces into the grid to create a numbered path that starts with 0 and ends with 7, and moves between squares only when they contain consecutive numbers (either one higher or lower). Move horizontally or vertically between adjacent squares, and use each numbered square exactly once. Pieces cannot be rotated or reflected and do not overlap one another.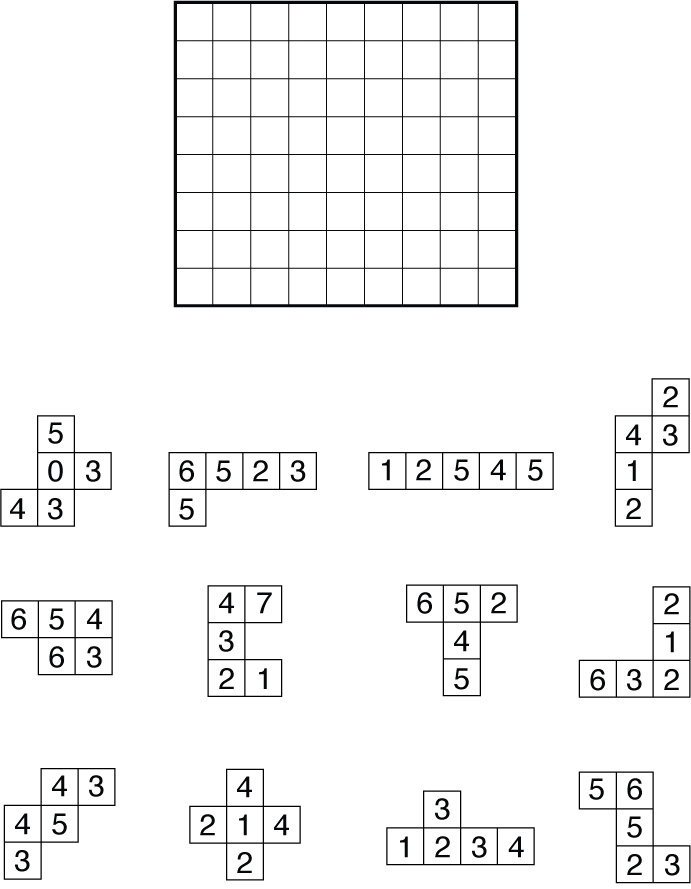 ETA: My intended
solution
.